5 things you can't stop doing in Ushuaia in 2023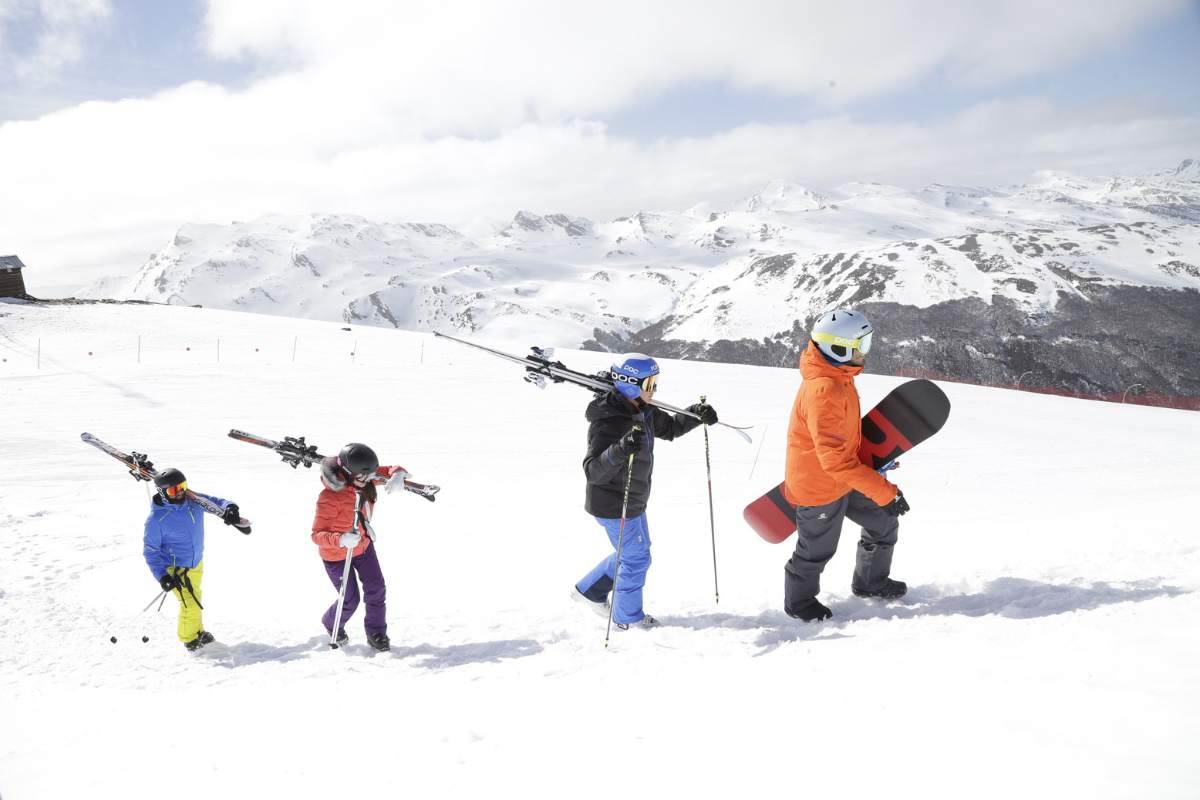 I discovered the 5 things you can't miss doing in Ushuaia in 2023
Ushuaia is a magical place full of surprises that attracts thousands of visitors every year. With stunning landscapes and a wide variety of activities to do, it's hard not to fall in love with this city. If you are planning your visit, here are 5 things you cannot miss doing in Ushuaia in 2023.
1- Ski or snowboard in Martial Glacier at night
One of the most exciting experiences you can have in Ushuaia this winter 2023 is a skiing or snowboarding adventure under the stars. The Martial Glacier is one of the best places to ski in Ushuaia, the most chosen especially by families and beginner skiers since there is the renowned Ushuaia Ski School. Plus, the view of the illuminated city from above is simply stunning.
In winter, the slope is open from 10:00 a.m. to 5:00 p.m., but this nighttime adventure is not to be missed and can be booked very easily. Known as Martial by Night, this night excursion to the Martial Glacier is a unique, fun and exciting experience. Don't miss the opportunity to ski under the stars.
This activity is accompanied by a night walk through the forest and a traditional mountain dinner to enjoy the typical Fuegian flavors on a night of pure adventure. We assure you that you will not want to be left out.
2 – Sail through the Beagle Channel
The Beagle Channel is one of the most emblematic places in Ushuaia. It connects the Atlantic Ocean with the Pacific and is a place full of history, incredible landscapes and a wide variety of marine life. Sailing through the Beagle Channel is an unforgettable experience that all visitors to Ushuaia want to enjoy.
There are different navigation options in the Beagle Channel, it's just about finding the one that best suits your interests and that of your group if you travel with company. During the tour, you will be able to see the Isla de los Lobos, the Isla de los Pájaros and the city of Ushuaia from a unique perspective, with a privileged view of its most emblematic buildings and the mountain range that surrounds it.
You will also have the opportunity to see the unique Les Eclaireurs Lighthouse, a non-negotiable icon of the city of Ushuaia, sometimes called the End of the World Lighthouse although it is not entirely true. To know its history in depth you can consult: Where is the real End of the World Lighthouse?
There are also numerous excursion packages which include navigation through the Beagle Channel and offer other activities in combos at promotional prices. These options are an excellent opportunity to see the most emblematic places in Ushuaia in a few days.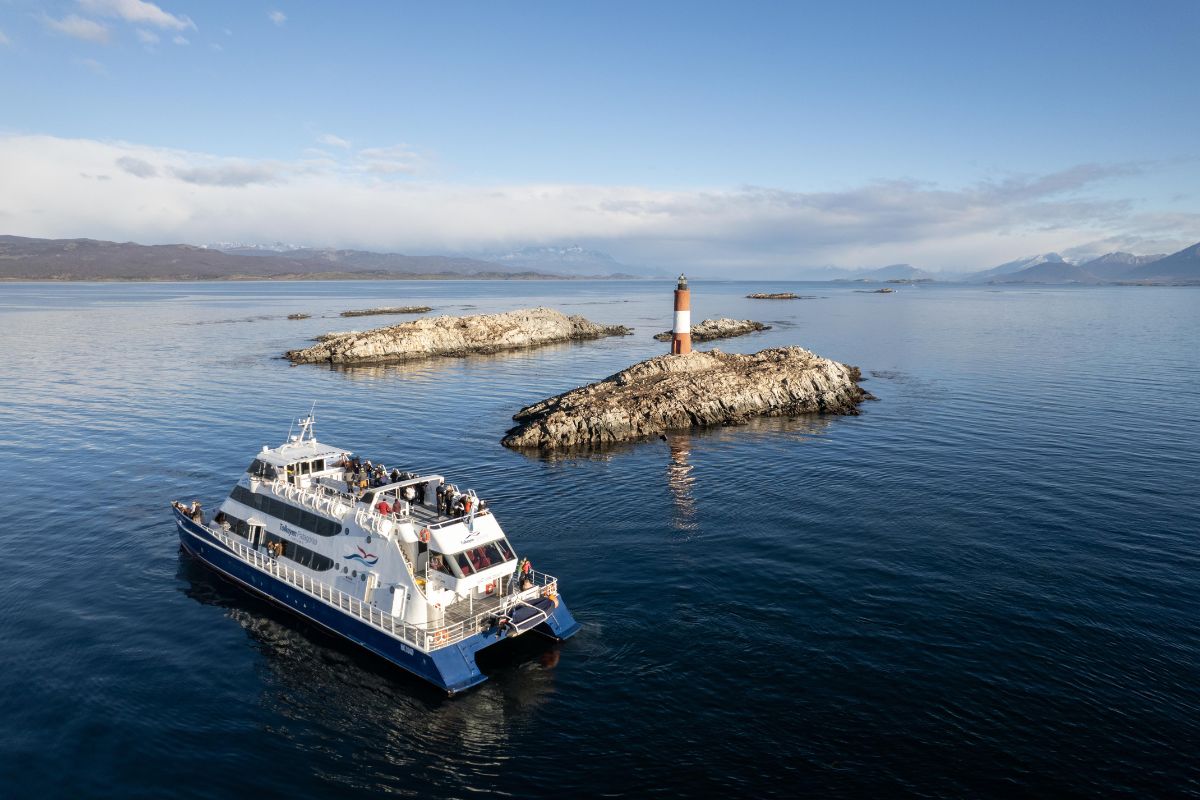 3 – Visit Puerto Almanza and enjoy the Centolla route
If you are a gastronomy lover, you will not want to miss visiting Puerto Almanza. It is a small fishing town located about 80 kilometers from Ushuaia and is known for having the best seafood in the region. Crab is, without a doubt, one of the most famous and delicious dishes that you can try in Puerto Almanza.
There are numerous excursion options that take you to Puerto Almanza such as the exclusive 4×4 tour or you can choose to rent a car to travel on your own.
Puerto Almanza is an area that will surely surprise you. You will be able to perform walks near the town and enjoy the surrounding nature as well as different sightings of the marine birds that reside there.
In addition to enjoying excellent food, you will be able to learn about the life of the fishermen, see how they work and learn about the history of the region. It is a unique experience that will take you to another world.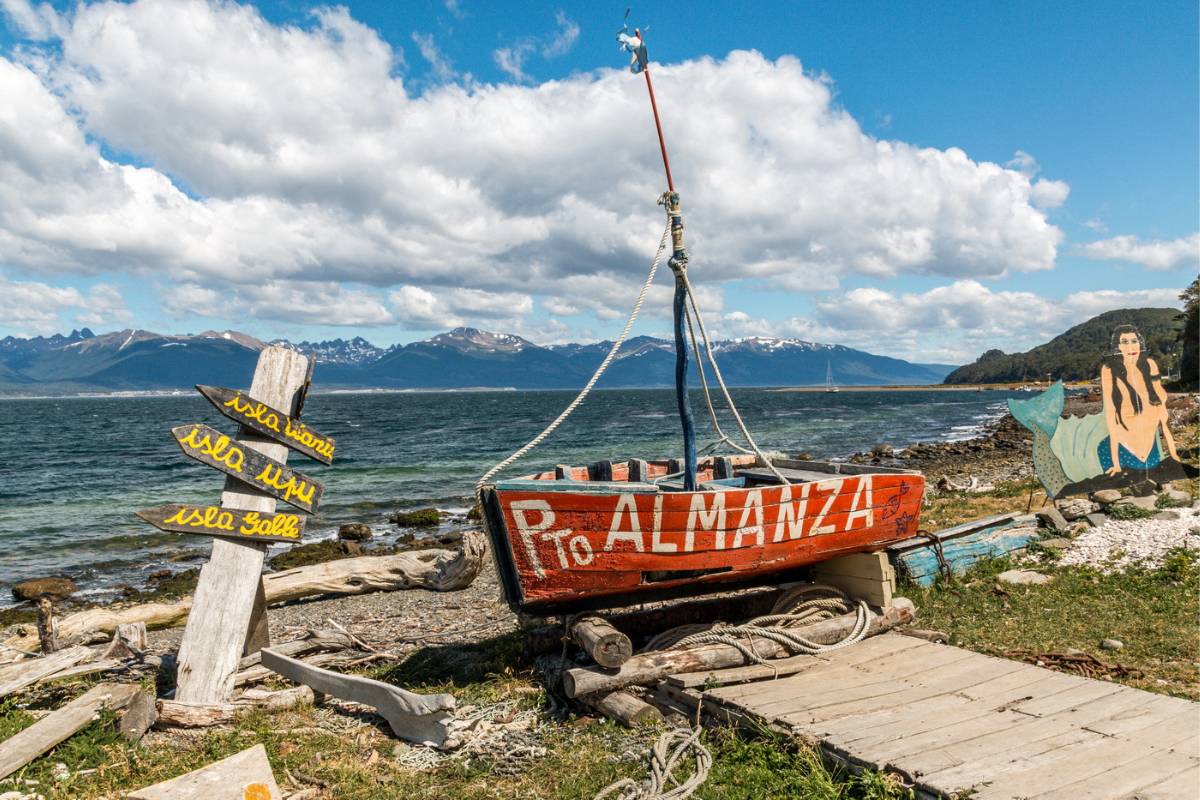 4 – Ski or snowboard at Cerro Castor
Cerro Castor It is one of the most important ski centers in Argentina and one of the best places to ski or snowboard in Ushuaia. Cerro Castor is an incredible place to enjoy the snow and is chosen year after year by thousands of people who enjoy winter sports.
In addition, Cerro Castor has excellent facilities, such as ski slopes of different levels, ski schools, ice skating rink, restaurants and accommodation. If you consider yourself a lover of this type of sports, Cerro Castor is a must-see destination.
There are numerous options to ensure incredible days of adventure in the snow, you can choose to hire a package 3 days in Cerro Castor which includes transfers from the airport to accommodation, transfers to hill, passes and equipment rental or the same package but for a week in Cerro Castor. There is also the option of hiring only the transfers to the Ski Center and rent snow equipment individually.
5- Fly over Ushuaia by helicopter
One of the most impressive experiences you can have when visiting Ushuaia is flying over the city in a helicopter. From the heights you can have an unparalleled panoramic view of the city, the Beagle Channel and the mountains that surround it.
There are different options for taking a helicopter overflight. It is not only about getting to know Ushuaia from the sky, but you can also choose to tour the Tierra Mayor Valley with impressive views of the Laguna Esmeralda or opt for a flyover with landing in the heart of the Andes Mountains. In all cases, you will be able to enjoy spectacular views and take unforgettable photographs.
If you are passionate about aerial views, we invite you to discover 5 unmissable overflights to take in Ushuaia. You can also discover What is the best time to travel in Ushuaia and plan your trip during 2023 in the season that you like the most, all seasons have their charm in this magnificent city.
Ushuaia is an incredible place that offers a wide variety of activities to do and places to visit. If you plan to visit Ushuaia in 2023, you cannot miss these five activities that will undoubtedly allow you to enjoy the best of Ushuaia and take home unforgettable memories of this magical city. Also, of course, you will have the opportunity to enjoy the gastronomy , art and culture that characterize the city visiting its most emblematic historical sites.