Pre Trip – Travel through Ushuaia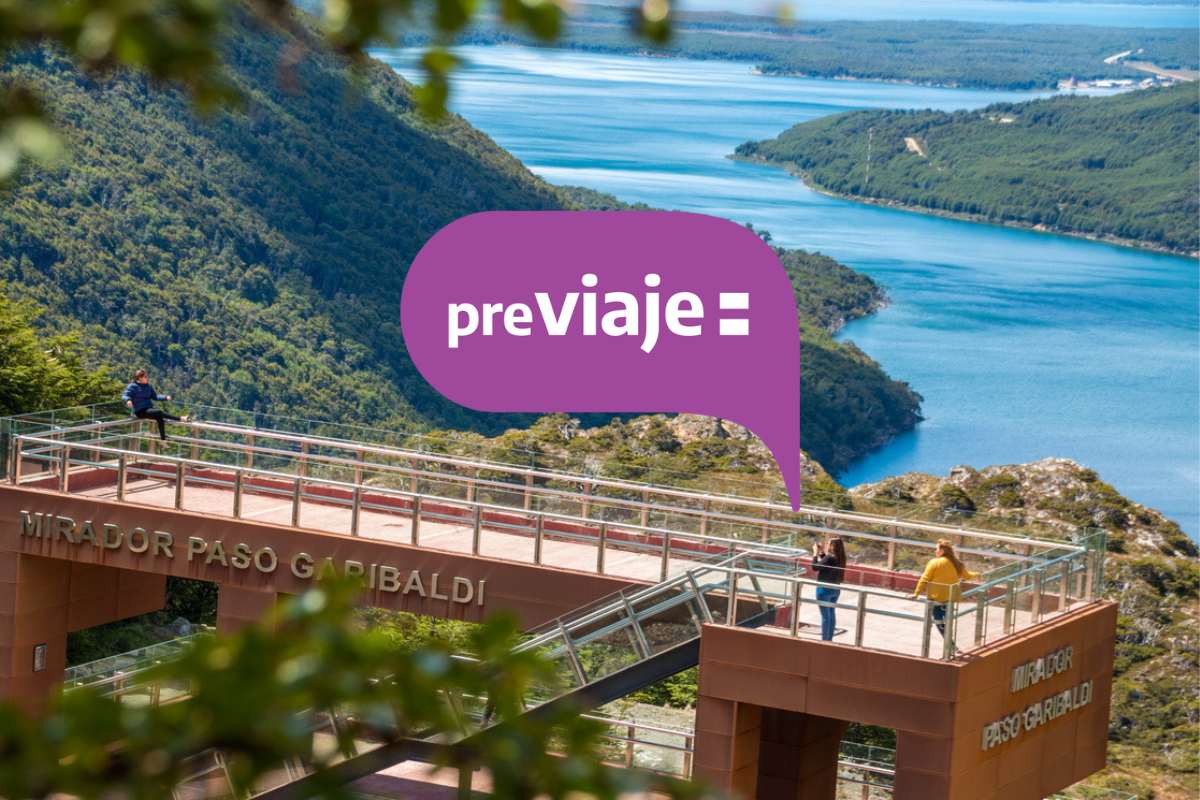 Since the first edition of PreViaje in Argentina, citizens were invited to reconnect with local destinations that perhaps they did not have on their radar. This seductive tourism pre-sale program that refunded 50% of the contract value of various services so that its users could use it at their destination or to continue traveling, successfully responded to the need to boost the tourism sector, hard hit by the consequences of isolation. due to COVID 19. Although it is very simple to use, there are numerous tips that can help the trip get off to a good start from the beginning. Here we share everything you need to know about the Pre-Trip Program. Furthermore, in this note you will find the most important information about Pretrip 4 and how to take advantage of it for your next vacation in Ushuaia.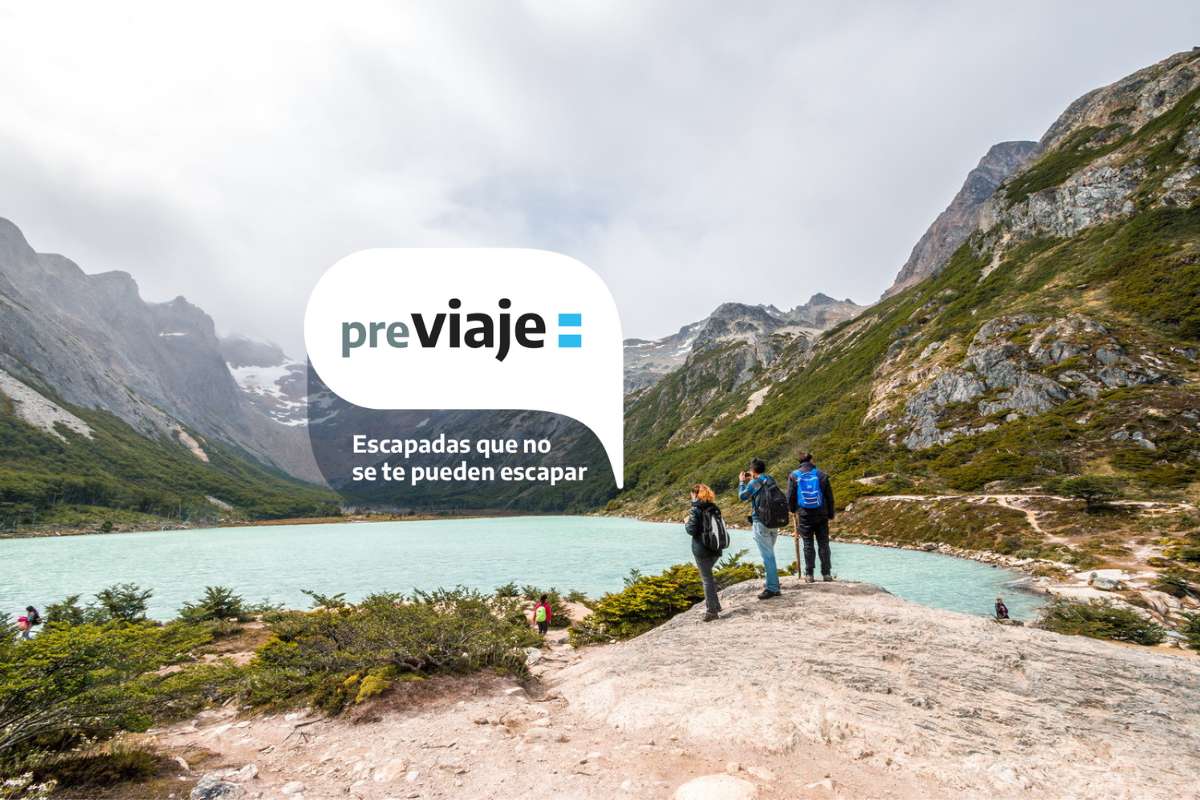 Argentina, a country to discover and if it is with Pre-Trip, even better!
Argentina, from a tourist point of view, has the particular distinction of having immense natural wealth and variety. The numerous regions of the country offer varied options for all tastes. From the north with its volcanoes, salt flats and deserts, passing through the coastline full of rivers, streams and beaches, without forgetting the valleys, ravines, jungles, high peaks and to the Patagonian south with its colorful mountains, glacial steppe and winter resorts. .
All this natural diversity makes Argentina a unique and completely attractive country so that, when planning a getaway, there are plenty of options to choose from and even not repeat.
Pre-Travel Program
Domestic tourism benefited starting in 2020 with the Pre-Trip Program, a tourism pre-sale program that reimburses its beneficiaries 50% of their travel contract expenses so that they can use it later in that same destination or to continue traveling. , whether in gastronomic establishments, tourist chain suppliers and many other options. Below we tell you everything you need to know.
What is Pre-Trip?
This program was launched as a response to the impact that the COVID-19 pandemic had on the Argentine tourism sector. In principle to promote tourism and encourage residents to discover their country as a destination par excellence. It is intended for any natural person who is over 18 years of age and has a CUIT or CUIL. The same must also have an account in My Argentina with identity validation by biometric data (level 3) and declare an address in the Argentine Republic.
How does Pretrip work?
The advance purchase that provides a 50% refund (with a refund limit) contemplates those contracts of national tourist services that are made in travel agencies, accommodation, air and land tickets and/or other tourist services to providers registered in the program. This information is very important, the purchase must be from providers registered in the program, it is essential to verify this before making a contract.
To be able to access the refund, after making the advance purchase from a provider registered in the program, the person in whose name the invoice received is must register by validating their identity in "My Argentina" and complete their personal information there. Another very important aspect to verify: all data must be correctly registered, since this information will later be taken for the issuance of a card. Next, the profile of the trip in question must be created indicating date, origin, destination, passengers, etc. and associate the receipts (invoices in the name of the person carrying out the procedure) of the corresponding advance purchases.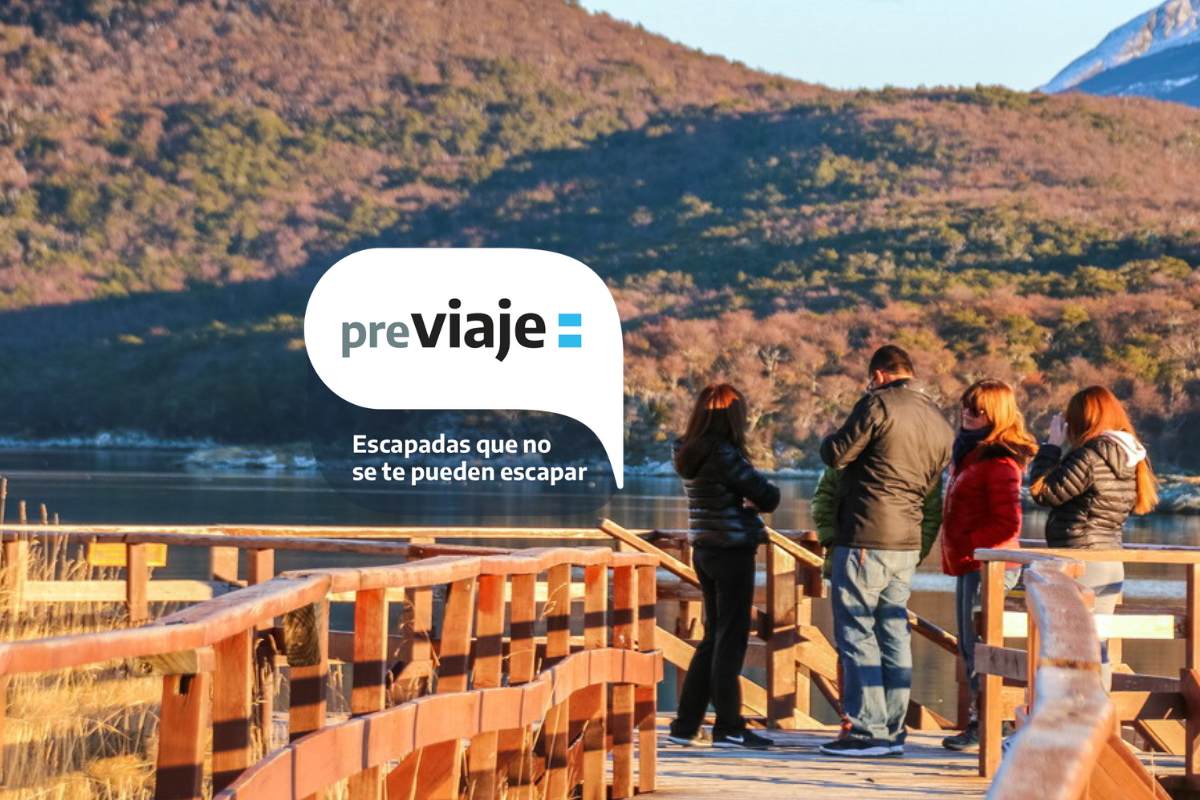 In relation to the receipts received, these must be Invoices or Receipts B or C issued electronically with CAE, and in Argentine pesos in the name of the requesting user and tickets or tickets in the case of regular long-distance land transportation of national jurisdiction and of regular air commercial cabotage passenger transport. Beneficiaries are requested to keep all proof of payment accreditation as they may be required during the process. It is important to note that proof of accommodation services with an address in the same location as the beneficiary's residence is not permitted.
The Pre-Trip Program has been in 3 editions. It was carried out consecutively throughout 2020, 2021 and 2022. There are more than 6 million people who already use it to get to know the country and enjoy its magnificent tourist destinations. Among the favorites are: Mar del Plata, Mendoza, Puerto Madryn, Villa Carlos Paz, Villa de Merlo, San Carlos de Bariloche, Puerto Iguazú, Salta, El Calafate and Ushuaia.
Pre-Trip in Ushuaia, everything you need to know
With the Pre-Trip program, many more people were able to enjoy their vacations in Ushuaia and receive a 50% refund of their expenses to use during their stay in the city or to continue traveling.
This tourist pre-sale program favored all those who chose to visit Ushuaia with the possibility of obtaining a refund of 50% of their expenses (with a limit depending on each year) to use it in different activities to do in Ushuaia. Excursions , gastronomy , gifts, equipment rental, accommodation , transportation, packages , etc. There are many areas in which the credit that Pre Viaje makes available to its beneficiaries can be used.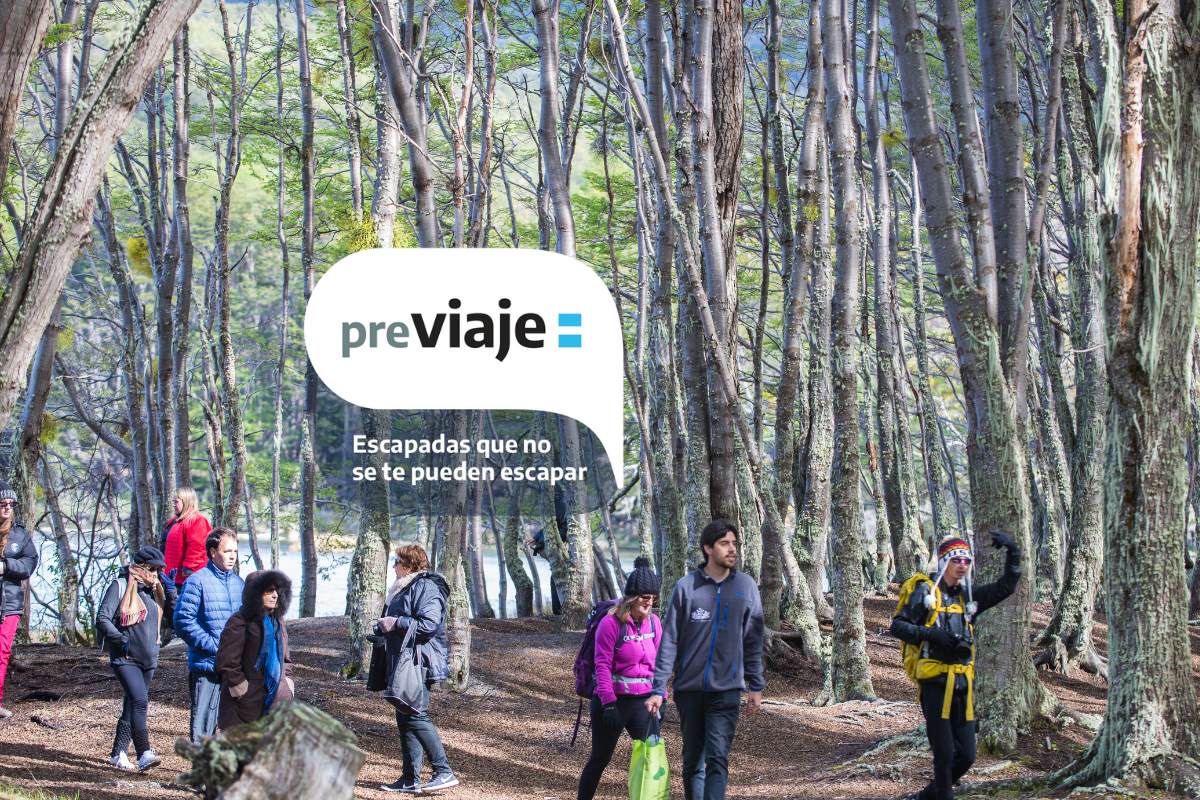 Visiting the city, when booking excursions or choose the best places to eat in Ushuaia , it is very easy to use the available Pre-Trip credit. In most stores it is specified whether this form of payment is accepted, it is also recommended to always consult. Once the purchase is made, the assigned card is used with the available credit to pay and that's it!
Program dates, validity and deadlines for Pre-Trip 4
Best of all, it was announced that the program will continue, so for all those who still do not know this magnificent southern city, they will have the great opportunity to plan their trip to Ushuaia and receive the benefit by following the aforementioned steps.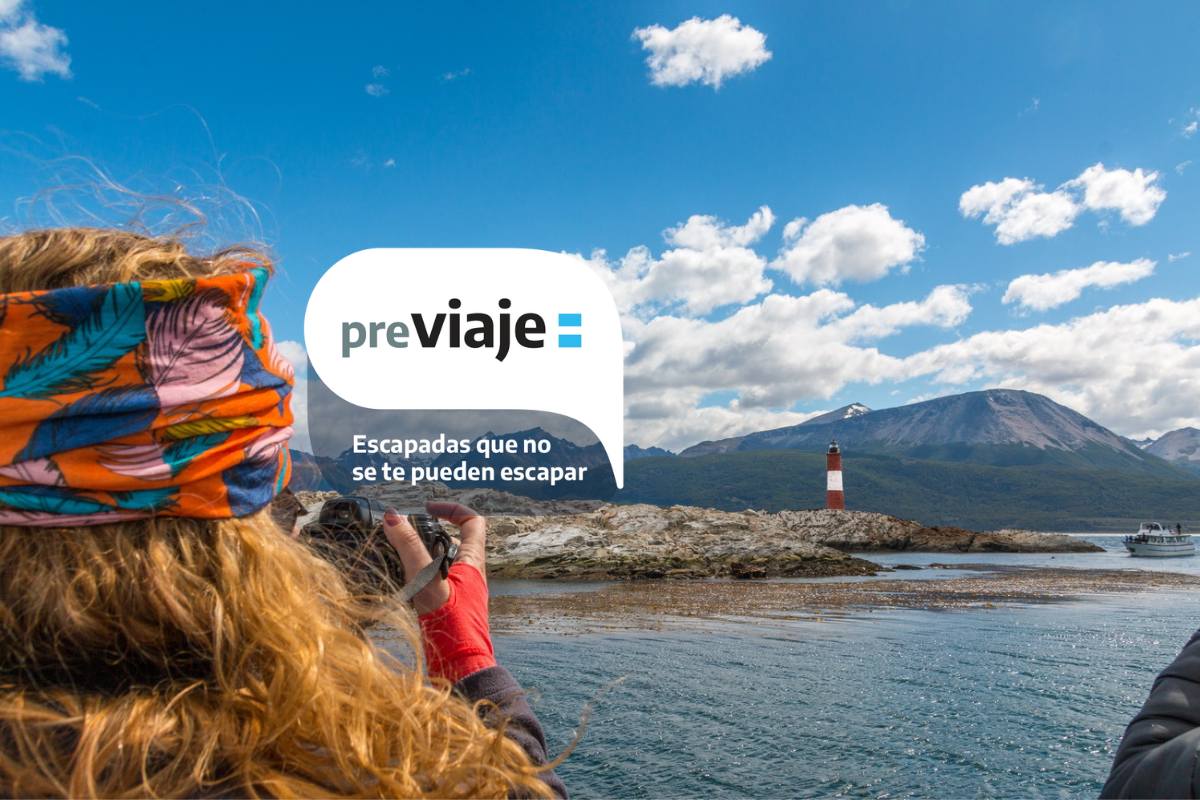 Pre-Trip 4 – Update
The new dates for the fourth edition of the Pre-Travel Program are now available. It was announced that on this occasion, those people whose trip takes place between May 24 and June 30, 2023 will obtain a 50% refund. Below we detail the most important information so you can plan your trip and obtain a refund.
The travel purchase dates will be between April 19 and 25, which provides one week to purchase the tourist packages (keep in mind that the program has an associated budget and that it may run out before the indicated date). It is important to mention that on this occasion, the refund limit will be $70,000 for purchases from travel agencies, accommodation, regular domestic air transportation and land transportation, and up to $5,000 in the rest of the items (such as rental of equipment for snow or cars).
Likewise, it should be taken into account that the time to upload the receipts corresponding to the Pre-Trip 4 program will be from April 19 to 28. In this sense, it is essential to save all receipts and invoices that demonstrate the expenses incurred in accommodation, excursions and other contracted tourist services. They must be issued by providers registered in the program, be in the name of the person who will receive the reimbursement, with the type and number of the document, and have details of the contracted services.
It should be noted that this program is very beneficial for both tourists and tourism service providers. On the one hand, travelers can obtain a refund of 50% of the expenses incurred in booking their trip (with the aforementioned limit), which allows them to save and plan vacations in Argentina more economically. The amount received as a refund can be used in the tourism sector in any part of the country, gastronomy and cultural activities. On the other hand, tourism service providers manage to increase their demand during the low season and generate greater income.
Anticipate and plan your trip to Ushuaia
If you still don't know Ushuaia and you would like to know everything about where to eat , where to sleep , what to do or rent a car In the city, do not despair. At Tourism in Ushuaia we have the necessary information to make your long-awaited vacation in Ushuaia unmatched. In addition, you will find numerous tourist packages and services included in the Pre-Trip program. Everything on a single platform.
Don't miss the opportunity to marvel at the unique landscapes that the End of the World has to offer you. Take advantage of Pre-Trip from April 19 to 25 to hire your package in Ushuaia.
---
Plan your trip to Ushuaia:
---