3 Recommended cabins in Ushuaia
Comfort and charm: 3 cabins recommended for your stay in Ushuaia
If you are planning a getaway to Ushuaia and are looking for where to stay, continue reading. In this note we are going to share with you three cabins that will give you an unforgettable experience. In this corner of the world, where nature is shown at its best, you will find comfortable refuge in these cabins that we have selected especially for you. Get ready to enjoy the beauty of Ushuaia while taking advantage of the comfort of your own space!
1. Cabañas del Martial: Charm in the Mountain
If you are looking for a place that combines the majesty of the mountains with the warmth of a home, Cabañas del Martial They are the perfect choice. Located just minutes from the Martial Glacier, these cabins offer you panoramic views of the dazzling Beagle Channel that will take your breath away.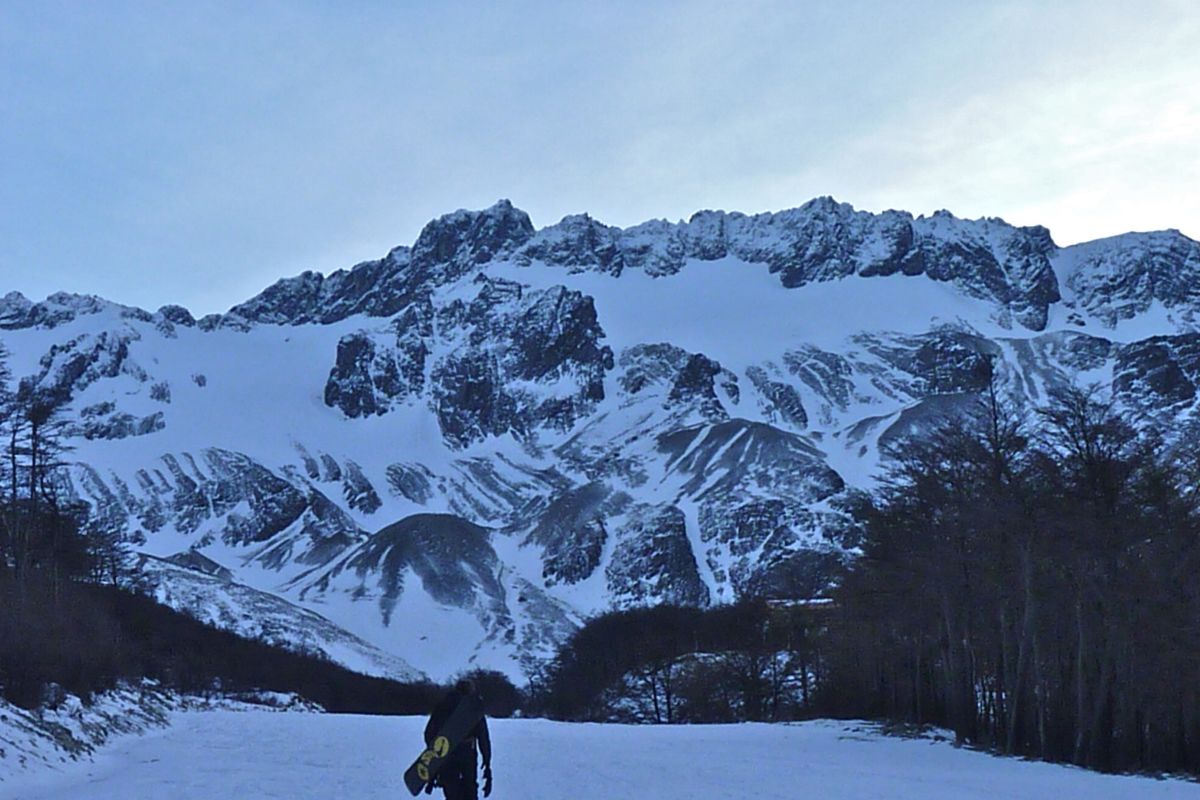 Imagine waking up every morning and contemplating the immensity of the mountain range from the comfort of your bed. A pure natural oasis surrounds you, inviting you to relax and immerse yourself in the serenity that only an indelible landscape can offer.
This complex of three cabins stands immersed in a forest of lengas and ñires, and yet, it is located just 8 minutes from the city center and all the tourist attractions that Ushuaia has to offer. Each cabin is equipped with all the amenities you need for a relaxing stay. Enjoy your own fully equipped kitchen, a cozy living room with a fireplace and a decoration that combines rustic style with elegant touches. Whether you're planning a getaway or a few weeks of vacation, these cabins give you the space and privacy you're looking for.
At Cabañas del Martial, Mónica and Salvador, the hosts, await you to provide you with personalized attention, extending a warm welcome and assisting you so that every moment during your time in Ushuaia and its surroundings is an incomparable and memorable experience.
2. Aves del Sur Cabins: Nature and Tranquility
If your idea of ​​a perfect vacation involves the sound of birds and the fresh southern breeze, Cabañas Aves del Sur It's the place where you want to be. Surrounded by lush vegetation and overlooking the Beagle Channel, these cabins offer you a direct connection with nature.
The cabins are an example of comfort in harmony with the environment. Relax in our facilities, plan your itinerary for the End of the World in the comfort of these pleasant and comforting cabins. The cozy and well-equipped interior will make you feel at home. Staying at Cabañas Aves del Sur you are close to all the adventures and exciting things to do in Ushuaia, but you also have the tranquility of a neighborhood in contact with nature. Far from the attention of impersonal hotels, your hosts will give you the warmth of their exclusive attention and dedication.
Plus, the location near nature trails and outdoor activities ensures that every day is full of adventure. Getting there is simple. The cabins are located just 500 meters from the center of Ushuaia, close to many of the city's tourist attractions such as museums, restaurants, bars and tourist attractions. If you arrive by plane, you can take a taxi or shuttle from the airport and then you can get to the main tourist attractions of the city on foot, since the cabins are very well located.
3. Bosques del Faldeo Cabins: charm among the trees
If you want to experience the magic of living among the trees, the Bosques del Faldeo Cabins They will surprise you with their unique charm. Located in a forest environment in the ecological neighborhood, these cabins give you the feeling of being in a world apart, far from the daily hustle and bustle.
Each cabin is designed to offer maximum comfort and privacy. Imagine a place where the whispers of the trees intertwine with the beating of your heart, where tranquility flows like a serene river and each moment is woven with comfort and warmth. This is the world that awaits you at the Bosques del Faldeo Cabins, a hideaway in the embrace of nature that invites you to disconnect and rediscover yourself.
Their proposal is built on the idea that each guest is a fundamental part of an extended family. Upon entering this shelter, you will not only find services, but an authentic connection with those who welcome you with open arms.
The days begin with the promise of finding comfort in every corner. Not only will you find parking, but also the freedom to explore without worry. Your reservation is a key to a personalized oasis.
To make the trip even more hassle-free, they accept credit card payments, and have WiFi throughout the property. Every detail at Bosques del Faldeo is designed so that you can enjoy your stay while connecting with nature.
Your hosts present themselves as friends who anticipate your needs and strive to create a friendly and familiar atmosphere to make your experience even more special. In this sense, nature merges with hospitality, every moment is a shared story and every moment, an opportunity for renewal.
At Cabañas Bosques del Faldeo, you will not only discover a refuge, but a deep connection with the environment and those who welcome you with joy.
These three recommended cabins in Ushuaia are not just accommodations, they are experiences in themselves. Each offers a unique combination of comfort and connection with nature, allowing you to experience the beauty of Ushuaia from an unparalleled environment. Whether your trip is individual, as a couple, with family or friends, these cabins invite you to discover the magic of the End of the World while enjoying an unforgettable stay.
Be encouraged to discover Ushuaia in a unique way. Start to Plan your next trip to Ushuaia with Tourism in Ushuaia.