Where to eat Lamb in Ushuaia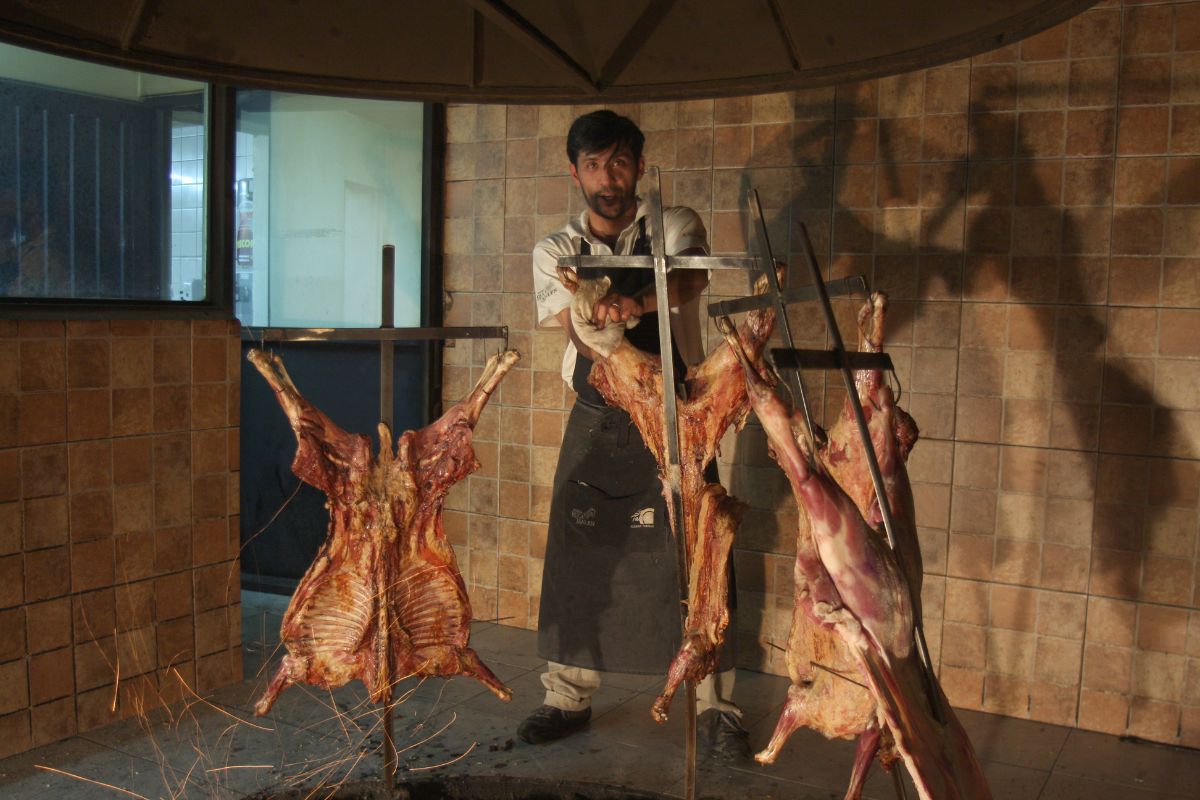 Enjoy the flavors of Fuegian: Where to eat the best lamb in Ushuaia
If you are planning a visit to Ushuaia, the land of the End of the World, you have to prepare for a feast of unique and authentic flavors. Among the delicacies that you cannot miss trying, Fuegian lamb stands out as one of the most chosen and typical dishes of the region. In this article, we invite you to take a gastronomic tour of the best places to savor this delicacy in Ushuaia. Prepare your palate, because we are going to discover where to eat lamb in Ushuaia from the best restaurants.
The Best Places to eat delicious Fuegian lamb in Ushuaia
Abode of the Eagle
We begin our culinary journey at the picturesque restaurant Morada del Ágila, located at the base of Cerro Castor. In addition to delighting you with a spectacular natural view, this place offers you the opportunity to taste a lamb roasted on the cross or cooked over a beech fire that will make your mouth water. Accompanied by local garnishes and impeccable service, this place combines the beauty of the environment with the exquisiteness of Fuegian food.
This fantastic dish is also presented in the form of a casserole, accompanied by numerous vegetables such as potatoes, onions, peppers and zucchini, a perfect delicacy to accompany a recreational day outdoors in the vicinity of the imposing Cerro Castor.
Morada del Águila is presented as a reference in local gastronomy and offers a more than interesting environment to enjoy a complete experience. Those who visit it also have the possibility of enjoying the proposals of the Winter Center Cerro Castor and the fantastic activities it offers.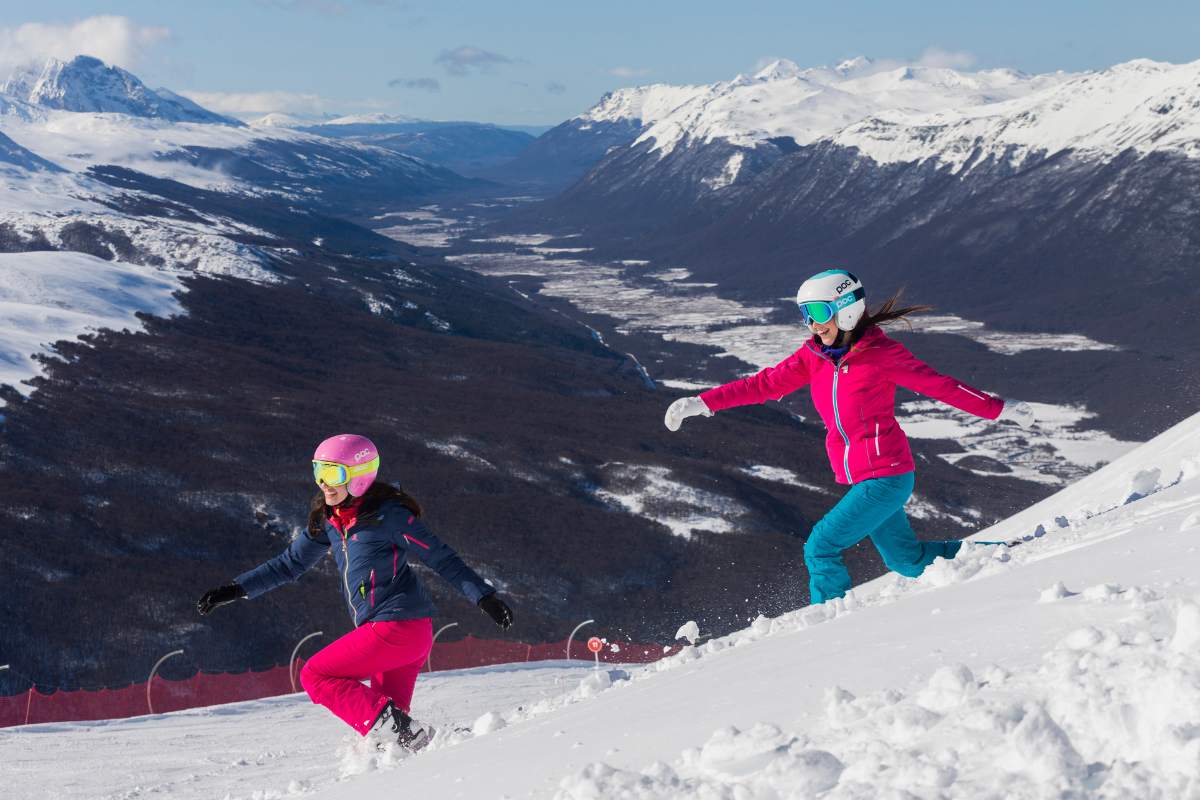 Fuegian still life
If authenticity and tradition are your thing, you have to visit Bodegón Fueguino . Here, you will feel at home, surrounded by a warm and familiar atmosphere. This authentic winery is located in a mansion from 1896, completely recycled and adapted with the best comforts for an exclusive gastronomic experience. Nowadays it is visited by visitors from all over the world, who undoubtedly continue to recommend to their family and friends the obligatory visit to this winery to anyone who wants to know the flavors and history of the southern land.
Lamb is the undisputed star of their menu, and they prepare it in different ways so you can choose the one you like the most. From the classic roast to more elaborate preparations such as stews, sweet and sour, pasta or tapas. On your visit to Bodegón Fueguino in Ushuaia you will be able to experience the essence of Fuegian cuisine.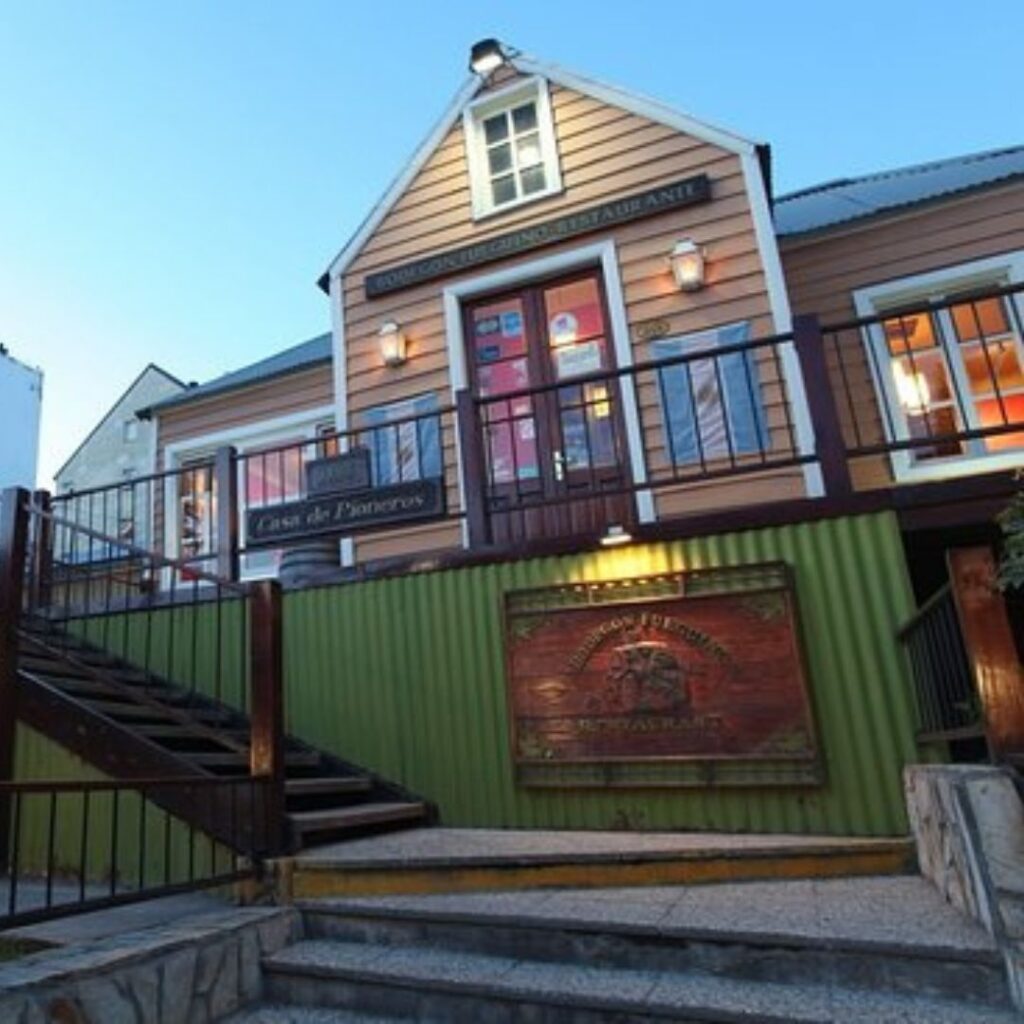 Casimiro Bigua Grill
Let's talk now about the Casimiro Bigua Grill, another culinary treasure in Ushuaia. This place is recognized for its passion for meat and its dedication to offering dishes that honor the Fuegian gastronomic tradition. The lamb here is masterfully prepared, highlighting the authentic flavors of the region. If you want a top-notch grill experience, this is your destination.
In addition to having a fantastic menu, this grill is located in a magnificent location in Ushuaia, a few meters from the city's port and its main street. It is for this reason that it is almost a mandatory stop for those who want to enjoy and get to know the local culture and gastronomy.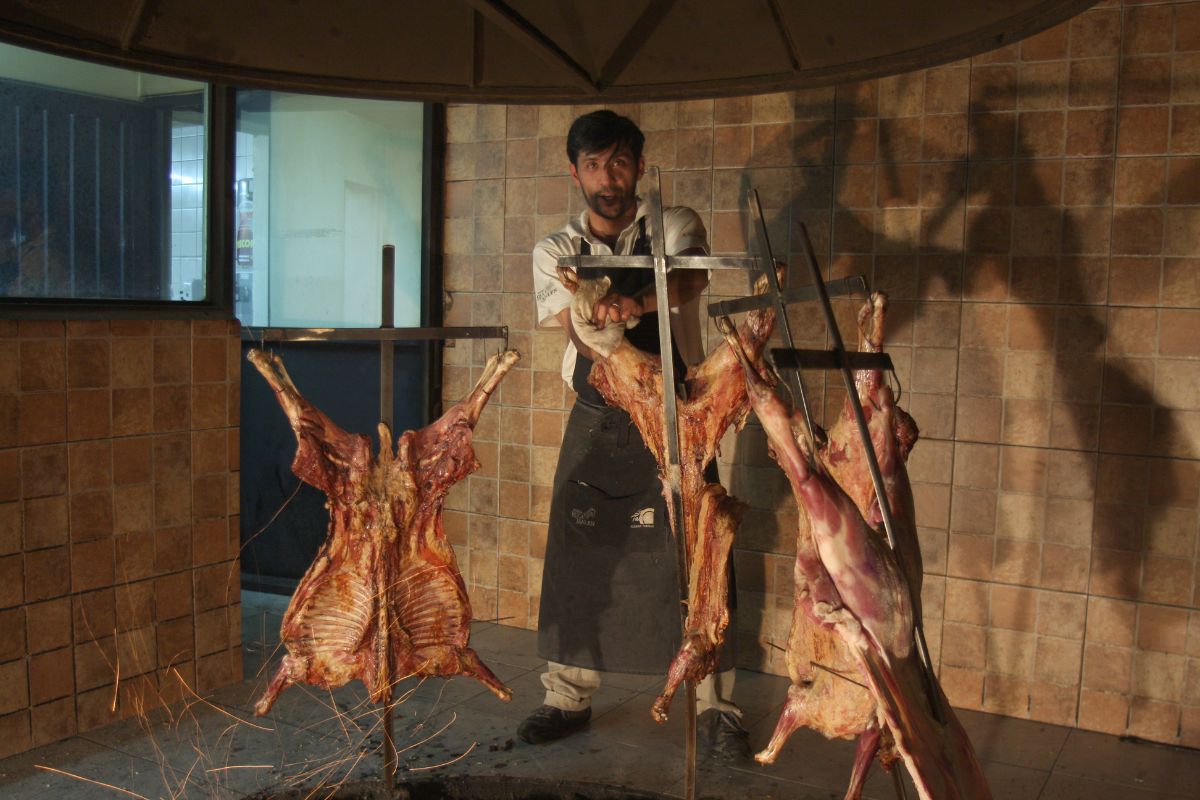 Tierra Mayor Restaurant
For those looking for a more rugged culinary experience, the Tierra Mayor Restaurant It is the perfect choice. Located in the winter center that bears the same name, about 20 km from the city of Ushuaia, this place combines proximity to nature with authentic Fuegian flavors. Their lamb will surprise you with its tenderness and combination of unique flavors. An ideal place to enjoy a full day of adventure and good food.
In addition to its excellent gastronomic proposal that has Fuegian lamb as the protagonist, you can enjoy the different activities that Tierra Mayor has to offer. These include snowmobiling, snowshoeing and cross-country skiing lessons. There is no doubt that its proposal is completely attractive for those seeking to delve into the benefits of southern Argentine Patagonia.
La Estancia Grill
We ended our gastronomic journey at Parrilla La Estancia, a space where tradition and passion for meat merge. Here, you will experience Fuegian lamb in its most authentic form: grilled with a touch of skill that highlights its unmistakable flavor. An unmissable corner for lovers of good food.
The quality of its raw materials and unmatched service highlight this grill among the varied gastronomic offerings of the city. Without a doubt, it is another point of great interest to visit if you want to connect with the authentic flavors of Tierra del Fuego.
Unique culinary experiences in Ushuaia
We have visited unmissable restaurants with a very varied and high-quality offer. If you are going to visit Ushuaia, you cannot miss the opportunity to try Fuegian lamb in one of these exceptional restaurants. Each place has its own charm and style, but they all share the commitment to offering you a unique culinary experience, enriched with the authentic flavors of the southernmost region of the world. Prepare your appetite and enjoy a gastronomic experience that will remain engraved in your memory.
Discover everything Ushuaia has to offer in Tourism in Ushuaia. You will find everything you need to fully enjoy your stay in the southernmost city in the world. I continued browsing and found lodging in Ushuaia, restaurants and bars in Ushuaia, outdoor equipment rental in Ushuaia and a complete guide to shops in Ushuaia.