Ski Guide – Martial Glacier
Activities in Ushuaia: Backcountry skiing guide – splitboard of Martial Glacier Sector
One of the many sectors that Tierra del Fuego has for the best descents. The backcountry ski touring guide – Splitboard of the sector on the

Martial Glacier

has the grades of the slope and the orientation to manage the risk according to what you decide to go through. As always, we recommend performing this type of risky activity with professionals and all the safety measures that the activity requires.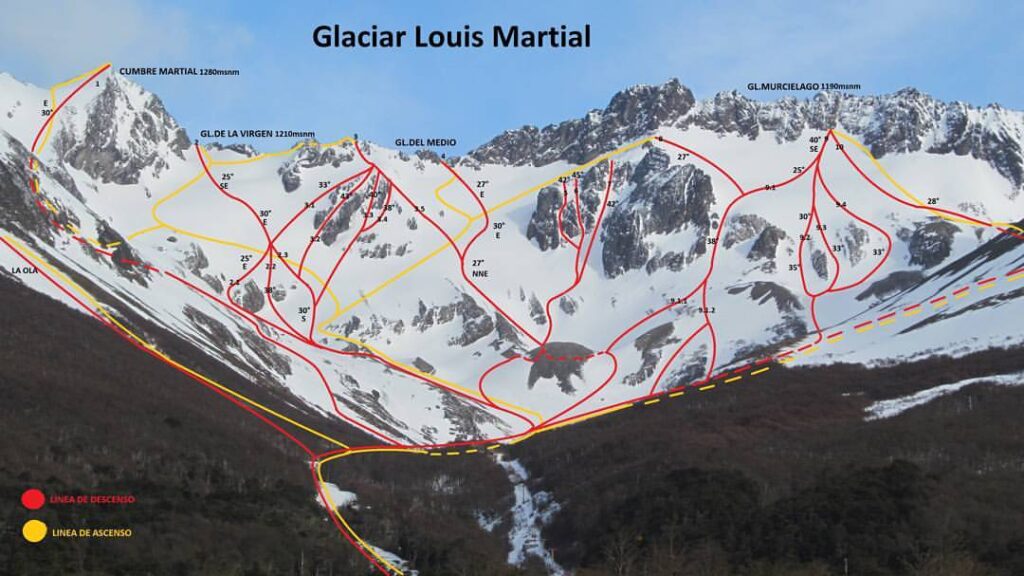 Downstream options. Enjoy something delicious at the Martial Glacier Mountain Refuge or Teahouse.
Source: Backcountry Patagonia
https://turismoenushuaia.com/producto/esqui-de-montana-y-splitboard-bautismo/
---
Plan your trip to Ushuaia:
---