Route to get to know Ushuaia by car 2023

Route to discover Ushuaia by car 2023: Discover beauty on your own time
If you are planning a visit to this incredible destination in 2023, we invite you to discover the charms of Ushuaia by renting a car. With the freedom that having your own vehicle gives you, you can explore the most beautiful corners of this southern region of Argentina. Get ready for an unforgettable adventure in the unparalleled nature of Tierra del Fuego. In this article, we will present you the best route to get to know Ushuaia by car so that you can enjoy your trip to the fullest.
By choosing to rent a car in Ushuaia, you will have the possibility to manage your own times and plan the itinerary of tours and trips to your liking. You will not depend on public transport schedules or organized tours. You will have complete freedom of choice on your journey, being able to stop and enjoy the landscapes whenever you want. Would you like to take photos on the signs that indicate that you are at the End of the World? With your own vehicle you can do it for as long as you want! The freedom of mobility will allow you to explore every corner of the city and its surroundings without limitations.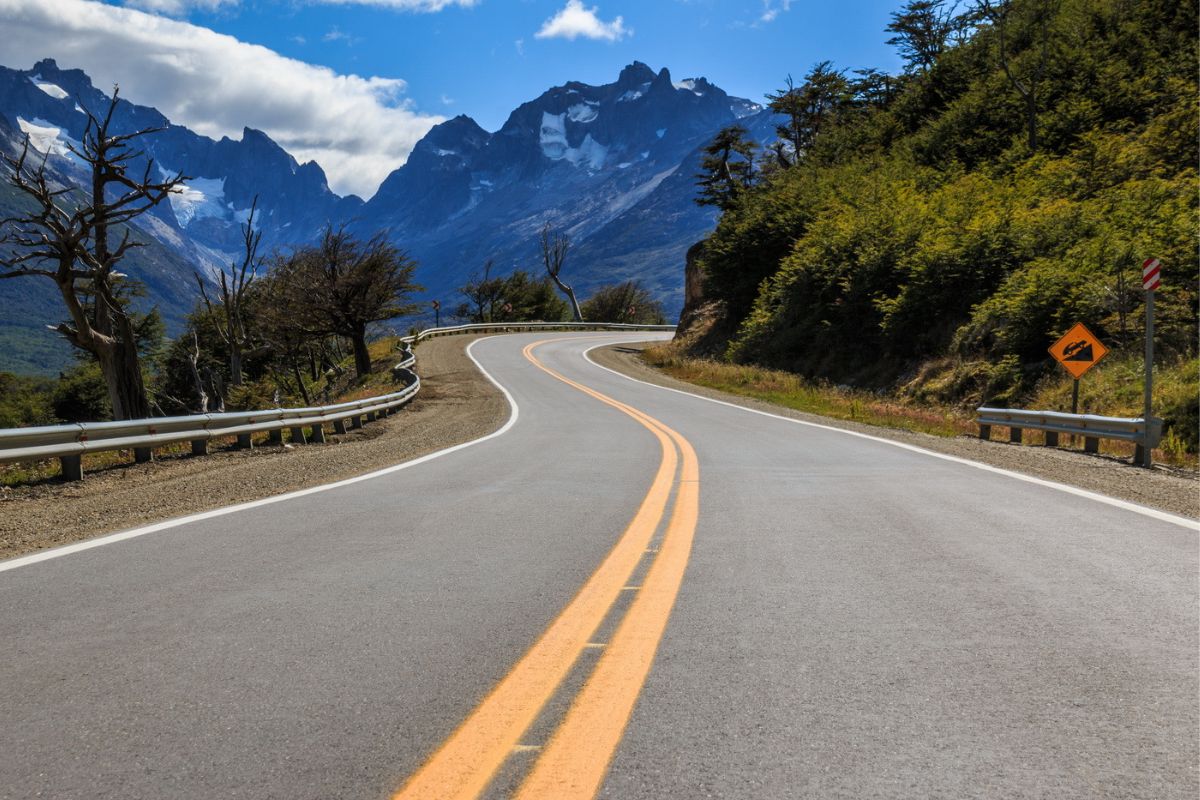 National Route No. 3, the path to adventure
Through National Route No. 3 you will get closer to the main natural and tourist points of interest that the province of Tierra del Fuego has to offer. Below we share suggestions to add to your itinerary, which you cannot miss:
Tierra del Fuego National Park It will be one of the essential destinations on your route. This park, located just 11 kilometers from the center of Ushuaia, will dazzle you with its natural beauty. With your vehicle, you can enter National Route No. 3 and along the way discover unparalleled landscapes and unique fauna. Don't forget to bring your camera, as the viewpoints and vantage points will be accessible at all times.
Through National Route No. 3 you can also access the numerous winter centers of Ushuaia., which offer recreational activities, restaurants, tourist proposals and even self-guided tours. You can do all of these options by accessing them with your own vehicle.
There are also numerous treks to do in Ushuaia which are accessed through National Route No. 3 and which you can reach practically with your car. Some of them are: Laguna Esmeralda, Ojo del Albino, Laguna Turquesa and many more. An important clarification regarding activities that involve contact with nature: we recommend always doing them in the company of specialized guides or people who are experts in hiking and trekking. Although you can access the starting point of the tours with your vehicle, for safety reasons it is recommended to have the assistance of mountain guides. For more information consult our Recommendations for hiking in Ushuaia .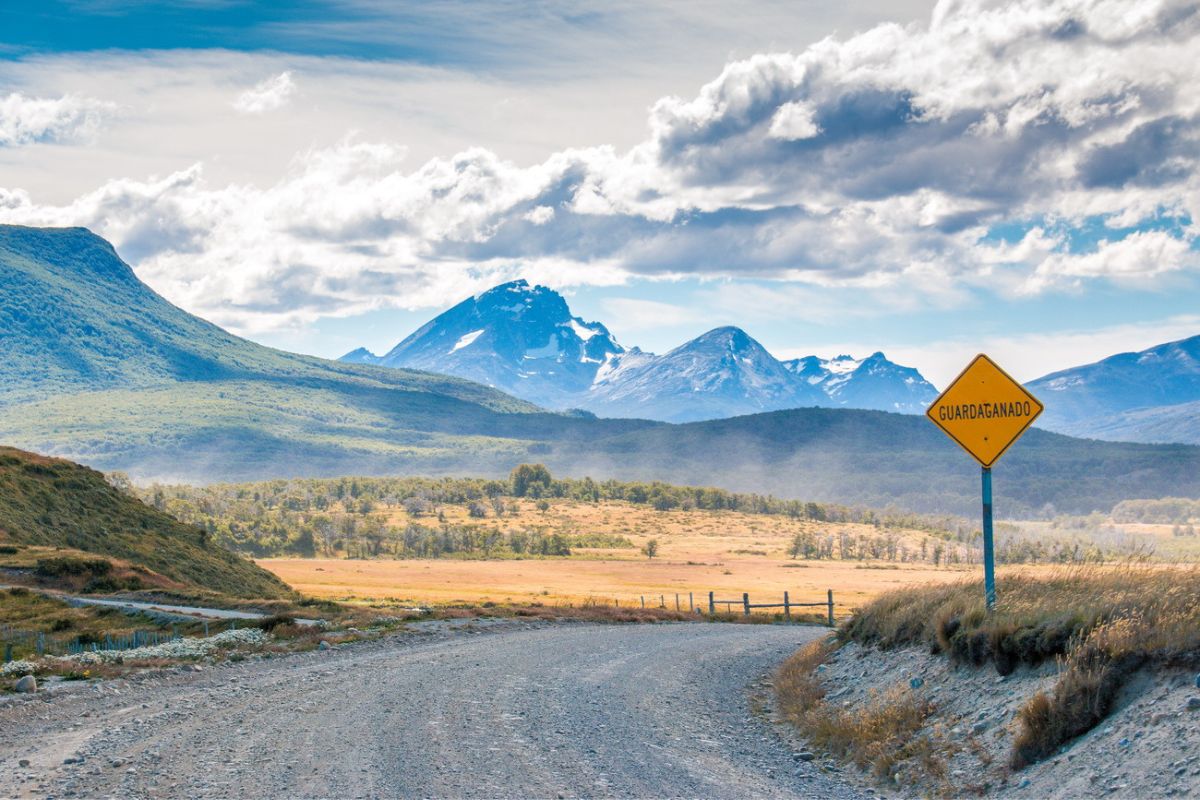 Continuing with the tour, we also suggest exploring the Fuegian Lakes. Following the path of National Route No. 3 towards the west you will have the opportunity to get closer to these spectacular water bodies, where you can admire the tranquility and majesty of the landscapes. You will find the Garibaldi Pass, a point of interest where you will surely want to stop to enjoy the landscape of Lago Escondido and Lago Fagnano in a wonderful viewpoint, enjoying the fresh air to contemplate the panoramic views. With your car, you can reach less explored corners far from traditional tourist routes as well as stay as long as you want without having to be subject to an itinerary.
Other locations to visit by car
If you decide to continue along National Route No. 3 after touring the Fuegian Lakes, you will find Tolhuin, located in the heart of the island. This young city is known for its imposing lake and its marked history of native peoples.
A little further east and also continuing along National Route No. 3 you will find another admirable city in Tierra del Fuego, Río Grande , which will surprise you with its natural wealth, impressive viewpoints and its peaceful atmosphere.
Interested in knowing the culture and unique flavors of the island of Tierra del Fuego? Then we recommend visiting the town of Puerto Almanza, a charming fishing town, where you can enjoy fresh seafood and immerse yourself in the local culture. You can get to Puerto Almanza by taking Provincial Route J and traveling about 75 kilometers until you arrive at the picturesque town.
There is much to do in Puerto Almanza besides enjoying its gastronomy. This magnificent town offers various nature tours, walks through the port and even the possibility of visiting the Estancia Harberton (open from November to April), a classic Fuegian ranch that has a museum where relics and historical elements of the first settlers are housed.
Benefits of traveling by car through Ushuaia
In addition to the destinations mentioned, having a car in Ushuaia offers you numerous solutions. Having autonomy will allow you to carry out all the excursions and activities you want, without depending on public transport schedules. You will be able to access the best viewpoints and enjoy unique panoramic views that will remain engraved in your memory.
In addition, having your own vehicle gives you the freedom to explore the city of Ushuaia and its surroundings at your own pace. You'll be able to stop at picturesque spots, make impromptu stops, and discover hidden corners that you might otherwise overlook. There will be no rush or time restrictions, as you will have full control of your itinerary.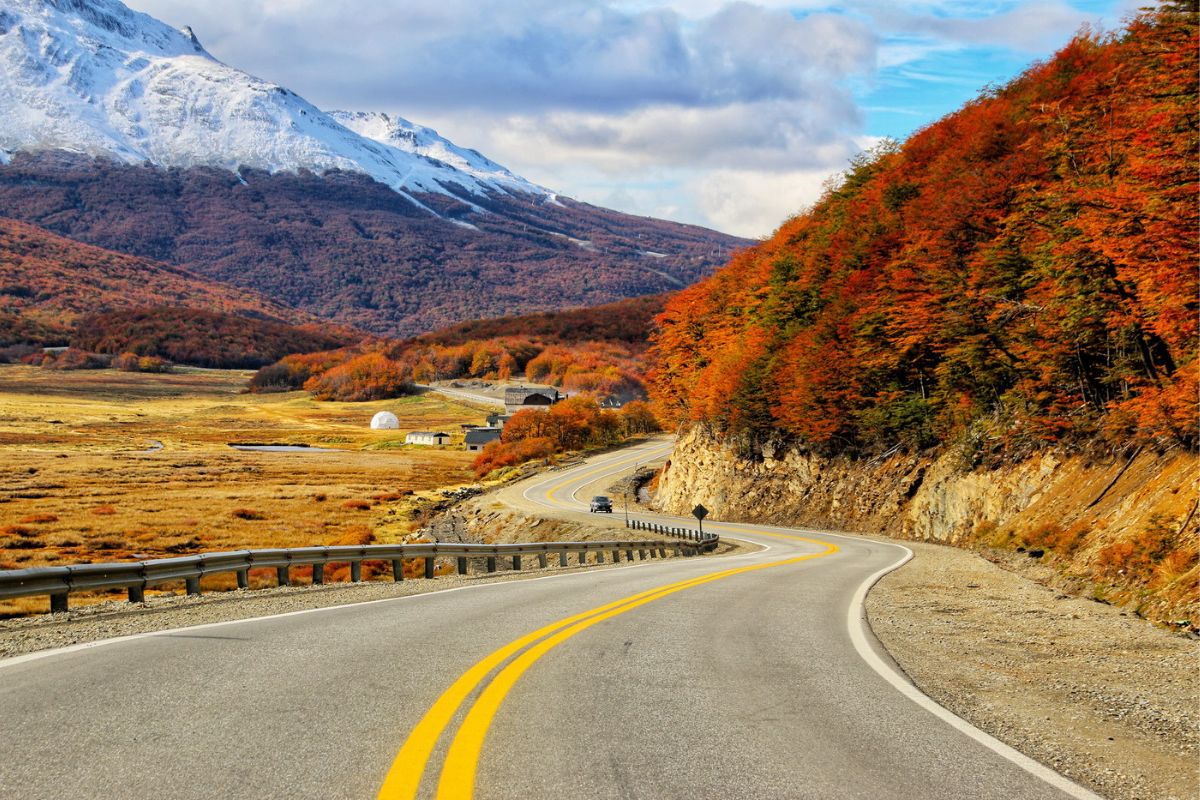 Rent a car in Ushuaia It will also allow you to avoid exposing yourself to bad weather or sudden rainfall that is common in this region of the country. If you encounter unfavorable weather conditions, you can take shelter inside your vehicle and wait for it to improve before continuing your trip. This flexibility will give you greater comfort and peace of mind during your adventure in Ushuaia.
Another benefit of using your own car is the ability to take everything you need for your adventure with you. You can carry your camping equipment, picnic utensils, ski and snowboard equipment or any other item you consider important. You won't have to worry about the luggage limitations of a tour or excursion, since the space in your vehicle will be at your disposal.
Additionally, by having your own means of transportation, you can enjoy a more personalized tour. You can choose the music that will accompany you on the way, adjust the temperature and adapt the environment to your liking. Without a doubt, having these amenities will make your experience in Ushuaia even more pleasant and memorable.
If you are interested in knowing more about the idea of ​​renting a car, you can visit our guide on renting a car in Ushuaia to obtain all the information you need to choose your ideal vehicle according to the characteristics of your trip.
Choosing the option of touring Ushuaia by car will give you a unique experience full of freedom. You will be able to manage your own times, plan your itinerary as you like, take photos on the signs for as long as you want and explore both the city and its surroundings with total autonomy. You will have the opportunity to visit National Route No. 3 and the featured destinations that we recommend. Get ready to discover Ushuaia at your own pace and fully enjoy everything this destination has to offer!
Don't miss the opportunity to live an unforgettable adventure in this magical region at the end of the world. Start to Plan your trip to Ushuaia now with Tourism in Ushuaia.