How to dress in Ushuaia?
Useful tips for your next trip to the End of the World: How to dress in Ushuaia?
When it comes to traveling, one of the biggest challenges is packing. In general, the clothing to be used is planned according to the season of the year and the activities that are planned to be done. However, what happens when the destination is a city where you can experience all four seasons in the same day? And Ushuaia has that particularity that makes it stand out among other cities. But so as not to despair, in this note we share some tips on how to dress in Ushuaia to achieve comfort and be in accordance with the climate.
Ushuaia is one of the most chosen destinations in Argentina thanks to its impressive natural beauty and its location in the extreme south of Argentine Patagonia. The city is known for its mountainous landscapes, glaciers and unpredictable weather. That is why it is always recommended to know how to dress appropriately in Ushuaia before visiting the city, especially during the winter months.
Knowing the weather according to the season, the key to knowing how to dress in Ushuaia
As we mentioned, due to the geographical location of Ushuaia, the city has a cold and humid climate throughout the year, with temperatures ranging between 0 and 10 degrees in winter and between 10 and 18 degrees in summer. Rain and snow are common in the area, especially in the winter months.
In winter (June to September), which begins to be felt from the end of May and may perhaps extend until the first days of October, temperatures can fall below 0 degrees, and snow is frequent in the city and its surroundings. surroundings. It is important to wear appropriate winter clothing, such as waterproof jackets and pants, non-slip boots and gloves, to stay warm and keep your clothing dry.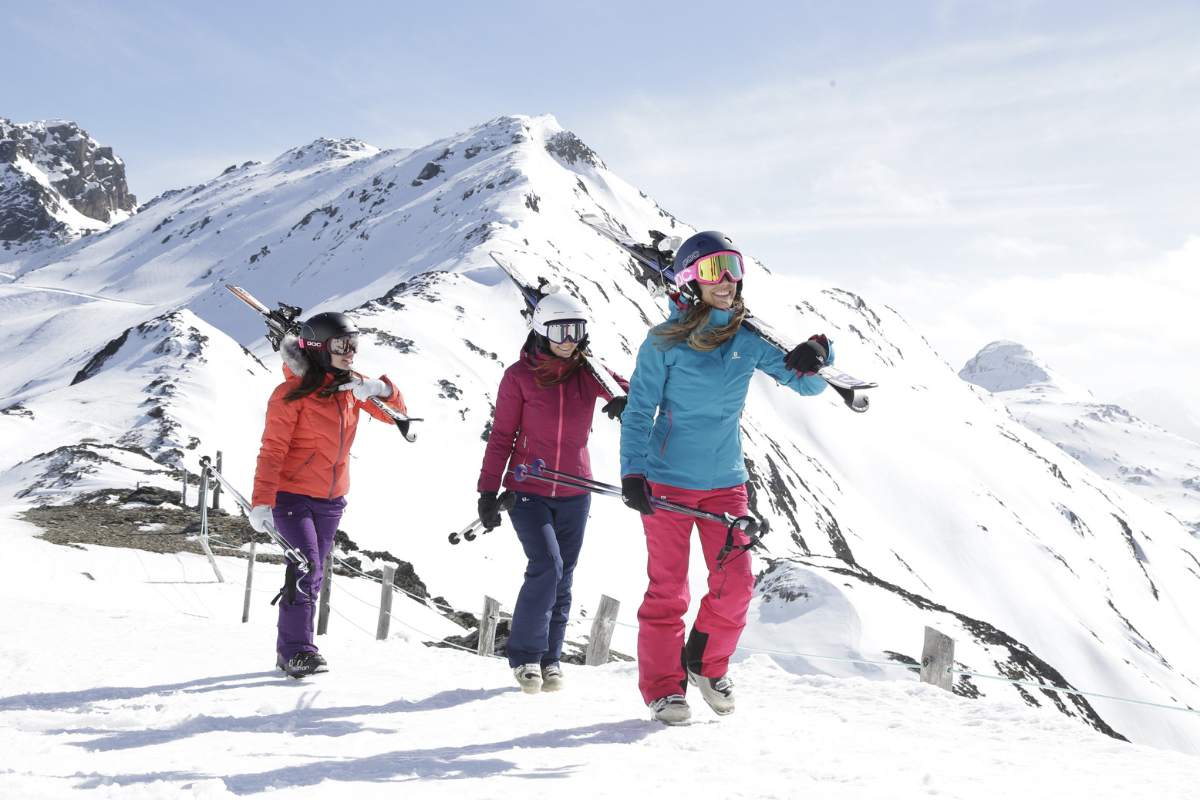 In spring, which runs from September to December, the weather is a little warmer, but it is still humid and there can be frequent rain. It is advisable to wear light warm clothing and a waterproof jacket to protect yourself from the rain.
In summer, which runs from December to March, the weather is warmer, with temperatures that can reach 18 degrees on some days. However, it remains a humid and variable climate, with frequent rain and winds. For those who decide to visit Ushuaia in the summer, it is recommended to have a light coat and always a waterproof jacket to protect yourself from occasional rain and wind.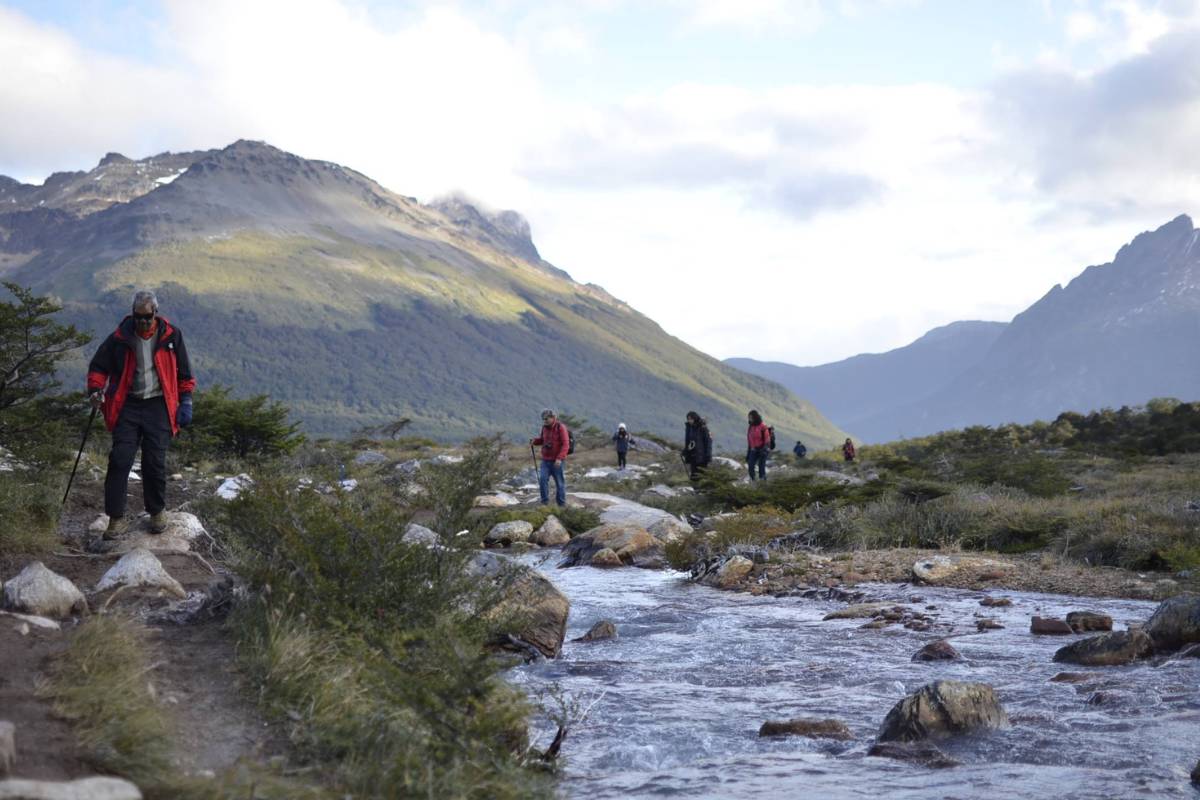 In autumn, which runs from the end of March to May, the weather is cooler and more humid again, and at this time rains are also frequent. As in the summer season, it is recommended to wear light warm clothing and a waterproof jacket to protect yourself from the rain.
Overall, it is important to keep in mind that the weather in Ushuaia can be unpredictable, so it is essential to be prepared for any eventuality when dressing for any season. In this sense, this summary of recommendations on how to dress in Ushuaia can be very useful:
Waterproof Clothing
We noticed that in all seasons of the year, Ushuaia is a city that has a humid and variable climate, so it is important to wear waterproof clothing. Rain and snow can surprise us at any time, so having a waterproof jacket and pants is essential. If you do not have waterproof clothing, you run the risk of getting sick or being cold and damp throughout your stay. Furthermore, if there are intentions to carry out different excursions in Ushuaia , especially those that are in contact with nature such as Trekking to Laguna Esmeralda or visiting the Tierra del Fuego National Park, this type of clothing will be essential to enjoy the adventure.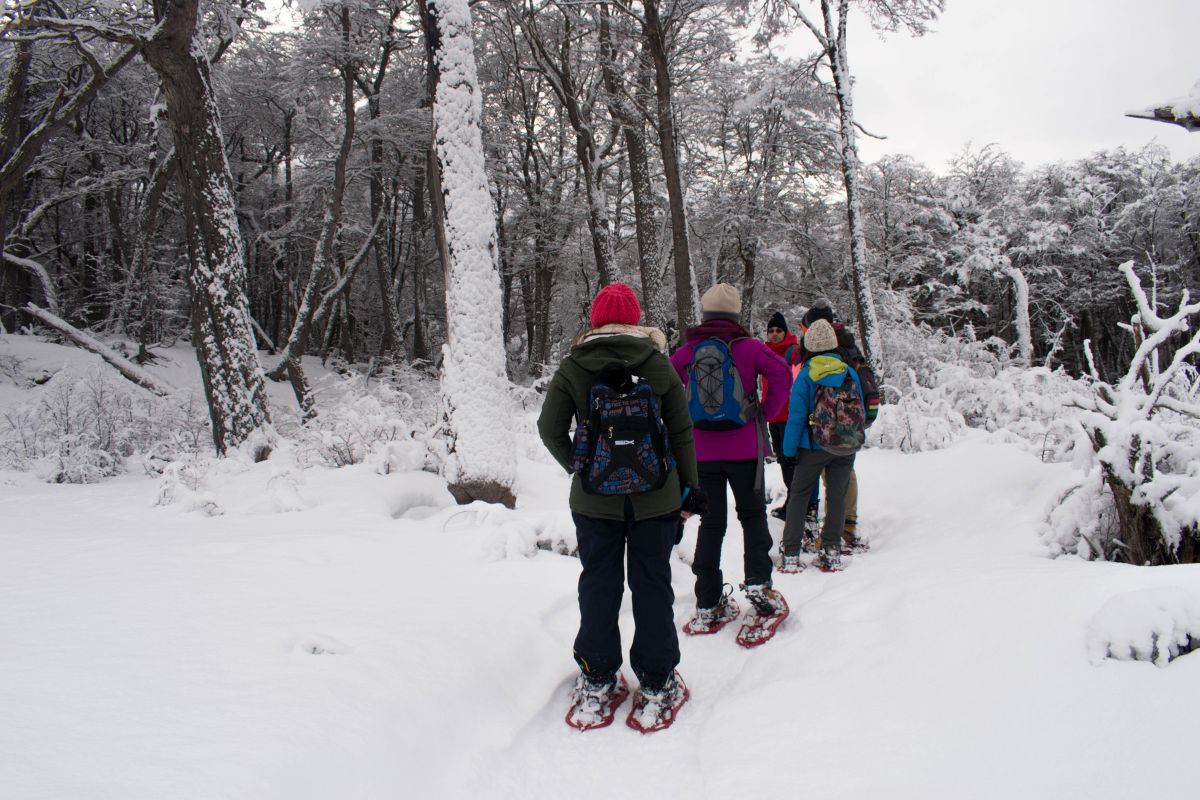 Dressing in Layers
We know then that in Ushuaia, the climate can be very variable, with a temperature range that can oscillate between 0 and 10 degrees. To adapt to these temperature changes, it is essential to dress in layers. Layers allow the body to stay warm by retaining heat and at the same time allow for the removal of body heat if the temperature increases. A good way to dress in layers is to wear a thermal shirt under a light t-shirt or sweatshirt and a warm, waterproof jacket. It is also important to bring a hat (ideally not wool), gloves and a scarf to protect yourself from the snow and wind.
For some activities in Ushuaia, such as excursions to the Winter Centers , mini ski weeks or trekking outings., it is recommended to have an extra change of clothes, since your clothing will surely get wet or dirty from contact with nature. It is important to preserve changes of clothing so that they remain dry until they are used.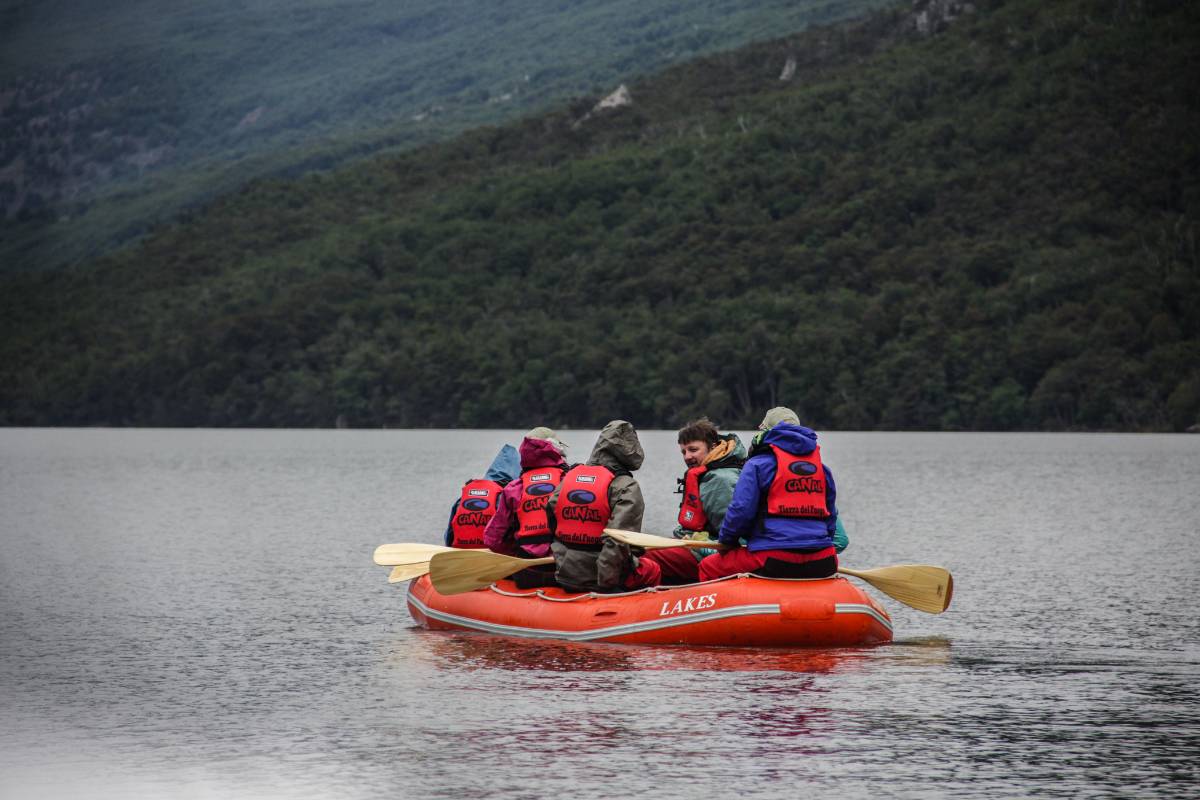 Waterproof and Non-Slip Footwear
To visit Ushuaia, it is also important to wear footwear that is waterproof and non-slip. Streets can be slippery and sidewalks can be covered in snow, which can be dangerous if you don't have good footwear. It is recommended to wear trekking boots with non-slip and waterproof soles. Waterproof shoes can also be worn, but they must have non-slip soles to avoid accidents.
The right footwear will also be very useful for taking the different trails that the city offers, such as the one that goes to the Martial Glacier in Ushuaia.
Clothing rental stores, a great solution
If you do not have the appropriate clothing that we have mentioned as a recommendation for visiting Ushuaia, there are numerous rental store options in the city. Many stores offer rental of technical winter clothing, including waterproof jackets and pants, non-slip boots and gloves. This is a good choice for those who don't want to spend money on clothes they won't wear anywhere else.
Dressing appropriately is essential to enjoy the beauty of Ushuaia and avoid illnesses or accidents. It is important to have waterproof clothing, dress in layers, use waterproof and non-slip footwear and consider renting technical winter clothing if you do not have it. In this way, you can fully enjoy this beautiful city in Tierra del Fuego, Argentina.