WHITE EXPERIENCE IN THE VALLEY
Leaving the city of Ushuaia, we will travel along national route No. 3, heading northeast, towards the mountain peaks, Monte Olivia and Cinco Hermanos.
On the route we will reach the Carvajal Valley where we will make a photographic stop, we will observe cirque glaciers, hanging valleys and peat bogs in exploitation.
The second stop will be at a Winter Center where we will have a short orientation talk about the place where we are while we enjoy a delicious mountain coffee accompanied by a small snack. Here we will put on our snowshoes to take a short walk, take photographs and enjoy the impressive landscape.
We continue our journey, we will find peat valleys, small glaciers, cross-country ski centers and snow activities, the Cerro Castor alpine ski complex, waterfalls and environments modified by the actions of the Beavers.
From the Rancho Hambre area, we begin to climb towards the Garibaldi Pass, following the winding road, surrounded by Lengas and Ñires forests.
At the Garibaldi Pass Viewpoint, we will stop to enjoy panoramic views of Lake Escondido, Lake Fagnano and surrounding areas.
After this last stop we will begin the return to the area of ​​the winter centers. Once there we will visit the first mountain whiskey bar where we will have a short talk and tasting.
Before sitting down to taste the famous Fuegian lamb, we will get on the snowmobiles to take a ride through the Patagonian valleys and forests, take photographs and enjoy this unique experience.
After lunch we will return to the city of Ushuaia, leaving each passenger and their corresponding accommodation.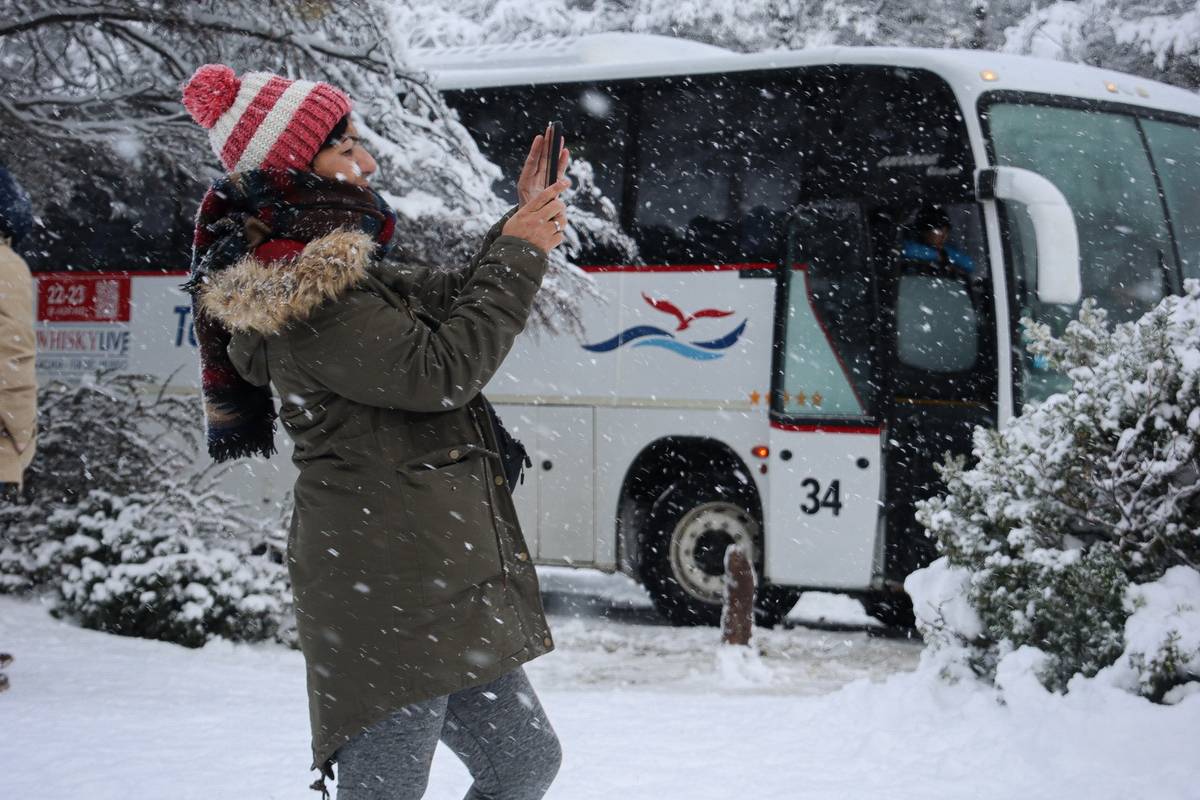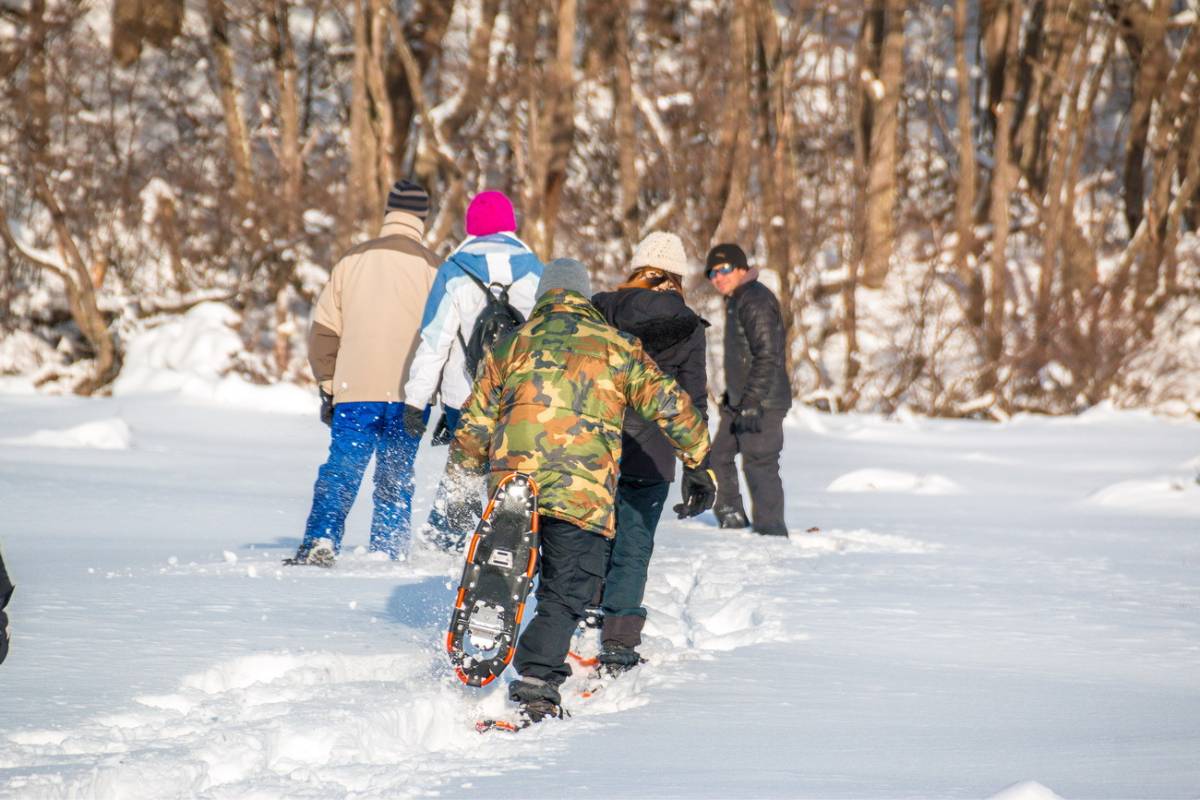 Frequency : Monday, Wednesday, Friday and Sunday – From June to September
Departures: from hotels
Access: Not applicable
Modality: Regular / Private
Clothing recommendations:
Waterproof jacket + fleece jacket. Waterproof shoes or sneakers with good traction. Hat or cap. Sunglasses.
To carry out activities in the snow, add gloves, a fleece collar or a scarf.
*Foreign people, please note that Mercado Pago rejects payments from foreigners. Send us a WhatsApp clarifying this so we can help in a personalized way.
Excursion operated by TOLKEYEN PATAGONIA TURISMO SA | Lic. EVyT.: File No. 11938 – Ushuaia – Tierra del Fuego